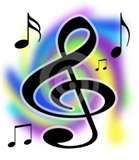 Music and Planning
When it comes to music and planning, DJ Dave Productions provides the information and resources you need to ensure the success of YOUR event!
This website features an interactive music database and song search that allows users to select a "Must Play List" a "Try To Play List" and most importantly and "Do Not Play List", as well as event planning forms, event timeline, guest requests, a quote generator and more. Once you book your event with us, you'll be emailed a login to access our secure client area, where you can create a music play list, build an event timeline complete with your event details and timeline, plus more!
Some of the tools that our website visitors may use freely without a login are below:
In addition, DJ Dave Productions encourages YOU to be an informed consumer. We feature informative articles designed to assist you when planning a wedding or party.
If YOU have a question about our DJ services, or your wedding planning or party planning, please contact us using the button below.