DJ Dave Productions is an Award Winning Mobile DJ Entertainment & Lighting Production Company. We are wedding specialists that are recognized as one of the top Houston Wedding DJ Companies. We are unique in that we provide a very personalized, professional, hands-on service that is customized specific to each individual client to make their special day be fun, exciting, memorable, and reflect their individual personality and style.
When you hire DJ Dave Productions you get one of our professional experienced DJ's/Master of Ceremonies which will provide your custom entertainment, and lighting services. Our clients just love our On-Line Planning Account System where our couples can plan their entire wedding day from start to finish with our simple, easy, and intuitive planning system. This allows each client to organize a specific plan that will reflect each client's individual personality and taste. We will help to coordinate every little detail of every wedding and reception. We provide a very personalized, professional, hands-on service that is unique and customized specific to each individual client to make their special day be fun, exciting, and memorable.
We offer a very personalized Houston Mobile DJ Service to meet your
needs. Although the music is a very important aspect of the event with regard to a wedding, we believe that the bride and groom are the focus of the evening, not us. We meet with our clients to discuss all relevant details for their particular event. We will make your wedding run smooth and coordinate all aspects of the evening with party center staff leaving you to enjoy your special day.
We Create Unforgettable Memories! "Your Day-Your Way!" "Turn Up Your Entertainment!" We DJ Houston Wedding Ceremonies, Wedding Receptions, Wedding Anniversaries, Corporate Events, Private Parties, and Birthday Parties in the greater Houston area.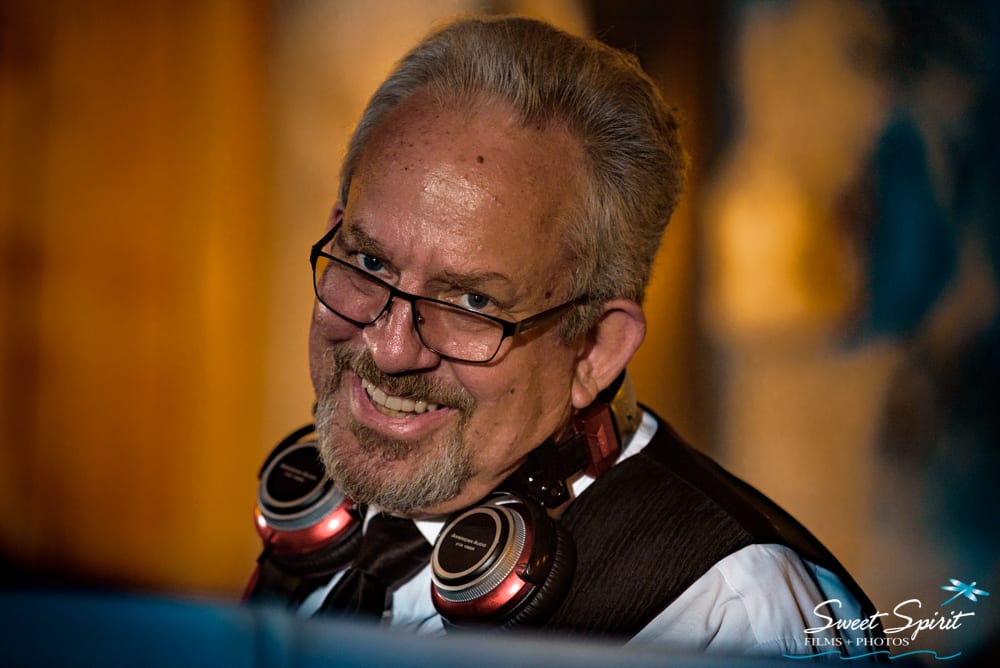 DJ Dave
David Petry is the co-owner and founder of DJ Dave Productions. DJ Dave is a positive minded, fun loving person that has an incredible passion for success. Prior to starting DJ Dave Productions, Mr. Petry specialized in Sales and marketing working in executive level positions managing Nationwide Sales organizations. He always knew that he wanted to do something in the music/entertainment industry and his experience lead Mr. Petry to be a natural successful leader. As fate would have it, he ended up creating an incredible entertainment company. From the early years, David has been playing music, first the guitar and then switched to bass guitar. David has played in several bands and recorded several different albums in the studio with "The Rafters". David has an insatiable love and passion for music. This love and passion for music led David down a natural path to become a professional DJ over 10 years ago. He is living his life dream and absolutely loves what he does. This is the most rewarding occupation he could ever imagine, and also finds it very satisfying to make people happy, and create memories that they will never forget. His wife, Janet, is his partner and together they make an incredible dynamic team for their clients.
Recent Review from a wedding client:
(Dave!!!! We are on our honeymoon but I had to sneak away to write you! Thank you from the bottom of our hearts for everything! YOU ARE AMAZING!!!!! Everyone loved you and gave us so many compliments on how amazing you were. Thank you for making our wedding what it was. It truly was an honor to have you. ❤❤❤ Alyssa & Garrett Pinkham, married 8-4-17)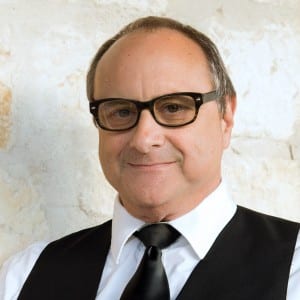 DJ Charles
At the age of two, Charles began exhibiting symptoms of insecurity with the family pets. This resulted in Charles retreating in to his older sister's room, and listening to records, on her record player. He instantly fell in love with music, and little did he know, but he would be spinning tunes many years later, for civilization as we know it. Charles' older brother was a wonderful musician and songwriter, and taught Charles "Tom Dooley," on guitar. Charles jumped in to music with both feet, and didn't even sprain his ankle. Charles' first professional gig, was at the age of ten, in Houston's newly-renovated Market Square, at The Cellar Club. He was in a band at the age of 17, did many shows in Houston at Rockefellers, and then later relocated to Dallas to form a band with Jim Miller, younger brother of Steve Miller. In 1989, Charles formed Twist of Fate with Darby Orr, whom would be signed to Sony Music, with the help of Teresa LaBarbera-Whites, who discovered Jessica Simpson and Destiny's Child. Charles met Dave Petry, as Dave was the bass player in The Rafters, and Charles' nephew, Brad, was and is the drummer in that band. Dave asked Charles to join him in "turning up the entertainment," with DJ Dave Productions. Since he has joined DJ Dave Productions, Charles has been very busy, and is currently on National Tour of Harris, Washington, and Fayette Counties. DJ Charles loves people, and loves helping them in making wonderful memories, by being the best DJ he can be!!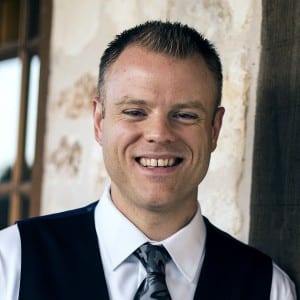 DJ Mark
Growing up in the 80's & 90's was a very exciting time as so much new music was hitting the scene.  Mark was captivated by the wide array of creativity that was being released.   He was eventually drawn to the turntables and has been behind the decks ever since! Mark holds an undergraduate degree in Media Production from the University of Houston.  Since 2003, he has worked behind the scenes in Television Production in various capacities, while also working as a professional DJ and MC.  Mark's natural DJ talent began to flourish while working with other DJ's in Southern California, the birthplace of the Mobile DJ business.  He gleaned from some of the best in the industry. DJ'ing weddings are one of Mark's favorite events because he believes that marriage is a gift to be cherished. He feels it is an honor to be included in someone's private celebration.  Mark has had the distinct pleasure to work with DJ Dave Productions since 2014.  The DJ Dave team upholds the values and professionalism Mark works hard to exemplify in his own life.   They always take the time to make each wedding a custom experience, fulfilling each bride and groom's unique vision. Mark provides polished DJ skills that are years in the making. He is known for his friendly, upbeat, & classy presence on the microphone. Mark knows how to keep the flow of an event moving at the right pace and the dance floor filled all night!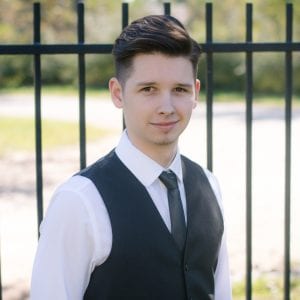 DJ Nick
A talented, skillful, and energetic young man who found a way to share his passion of Music with others. As a child, he started his schooling in the musical arts. First on the piano and then aggressively working his way through guitar, bass, and drums. This led to my love and comfort of being behind a mic. Looking at the world of weddings eager to direct crowds, and work to ensure people have wedding memories that won't be easily be forgotten. Nick provides a professional skill and ability to roll with the punches that every wedding has. His favorites are 80's, 90's, and top 40's, but no challenge has ever held him back. Knowing his way through all types of music, you'll be tapping your boots or swinging your hips right along with him. He has even found Multi-Cultural events to be a great success for him. Nick is itching to make your day crazier than your wildest dreams!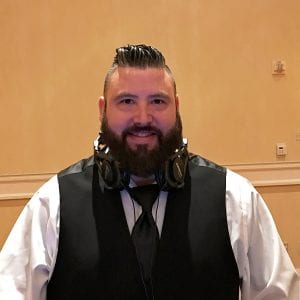 DJ Scott
Scott grew up on a ranch in South Texas next door to the King Ranch. he started playing guitar when he was only five years old. When he turned 25, he moved to Austin, TX and jumped on tour playing guitar, sitting in with Willie Nelson, The Black Crowes, and all the top Texas Artists. His personal favorite is Electronic Dance Music and Hip-Hop. Scott is also a producer working out of his home studio. As a DJ, he enjoys making people dance and smile as well as creating happy, memorable, and beautiful environments. The art of being a musician isn't playing the music. It's making the music mean something. It's knowing what to play and how to play it. Scott is also a proud Dad to 4 kids.  He enjoys the outdoors, camping, fishing, and surfing (not in Texas). Being a Wedding DJ is awesome! He truly loves what he does and the people he has had the pleasure of meeting and working with. When you love what you do, that love and energy projects and makes everything in your life beautiful. Scott wanted to be a Wedding DJ because he enjoys making people happy and creating wonderful memories and environments for brides and grooms. Scott chose to work for DJ Dave Productions because this company has a passion for caring about people and music as much as he does and we are a rare breed. His music and touring experience has given him the upper hand with the ability to read crowds. In the past Scott would tour 320 days out of the year so he has played to many a crowd and it has honed his skills on how to keep people moving. Good music will make people move every-time!