Nothing Found
Sorry, what you are looking for isn't here.
Welcome to DJ Dave Productions
"Do you want your wedding to be unique and personal…NOT the same old, run-of-the-mill, "cookie-cutter" wedding?
Click on the image to the bottom to Access your FREE REPORT...37 Easy, Cheap (Or Free!) Ideas For a Wedding That Is Totally You..."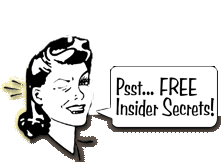 Things You Need To Do!
1. Check Your Date To See If DJ Dave Is Available!
2. Schedule Your Entertainment Consultation. Call 713-806-1085 To Schedule Your Appointment!
3.

Get Your Free Report!
4. Get Your EZ-Quote!
"No recent Twitter posts." — djdavepro
DJ Dave's Links
Read Our Endorsements
from other Wedding Professionals
Loading...
Read all of our
Wedding Disc Jockey Reviews
at